5 Tips on How to Choose a Career Coach for Women
Have you been feeling stuck in your career lately? Do you feel like you're not making progress or are unsure of what steps to take next? If so, it may be time to consider working with a career coach. A career coach can help you identify your goals, develop a plan to achieve them, and support you along the way. But with so many career coaches out there, how do you choose the right one for you? Here are five tips to help you choose a career coach that's right for you:
Look for a Coach with a Proven Track Record
When searching for a career coach, it's essential to look for someone with a proven track record of success. Look for a coach who has worked with women in your industry or field and has helped them achieve their goals. You can ask for referrals from colleagues or industry associations, or search for reviews and testimonials online.
According to a study by the International Coach Federation, 96% of clients who had worked with a coach reported they would repeat the process again. So, be sure to do your research before committing to a coach.
As a recruiter, I often direct people to a career coach after a few failed interviews. I always reassure candidates that this isn't a sign of personal failure, especially for women -

Linn Atiyeh

, CEO,

Bemana
Check for Credentials and Certifications
It's essential to check for credentials and certifications when choosing a career coach. Look for coaches who have been certified by reputable organizations like the International Coach Federation, which sets the industry standards for coaching. Certification means the coach has met certain standards and has undergone specific training to become a professional coach.
According to the International Coach Federation, certified coaches have higher hourly rates and tend to have more experience, so it's worth investing in a certified coach.
My coach does not beat around the bush with topics. She is direct, asks me to broaden my thinking, and assigns me homework with deadlines. It is a mutually respectful relationship, which allows me to make progress toward my goals much faster -

Vajitha Ghouse

, Emotional Intelligence & Leadership Coach,

The Aurelia Group
Consider the Coach's Style and Approach
Every coach has a unique style and approach to coaching. Some coaches may use a directive approach, while others use a more collaborative approach. It's essential to choose a coach whose style and approach align with your needs and goals.
Research shows that coaching outcomes are significantly higher when the client feels comfortable with the coach's style and approach. So, take the time to understand the coach's style and approach before committing to working with them.
I look at what their career development was and look to see if it matches mine. Also, I do an "interview" with the career coach to see if this person has the type of personality that I can work with -

Lindsey Hight

, HR Professional,

Renue Commercial
Look for a Coach Who Offers Customized Programs
Every woman's career journey is unique, and a one-size-fits-all approach won't work for everyone. Look for a coach who offers customized programs tailored to your specific needs and goals. A coach who takes the time to understand your unique challenges and opportunities and creates a program that meets your specific needs can help you achieve your goals more efficiently.
People need the help of career coaches for very different reasons. Some need help transitioning from being regular employees to launching their own company, and others look to change their field completely, and it helps a lot to have someone who has been through something similar. It requires you to do some research on your own, or just ask the right questions when discussing a career coach's potential employment -

Natalia Brzezinska,

Marketing & Outreach Manager,

UK

Passport Photo's
Can you relate to their story? Does it feel authentic? Do you feel in your heart that their experience can inspire yours? If so, you may have found the right coach to guide you -

Kelli Anderson

, Career Coach,

Resume Seed
Research shows that women who receive career coaching report significant improvement in their career satisfaction, relationships, and communication skills. A customized coaching program can help you achieve these results.
Consider the Coach's Availability and Fees
Finally, when choosing a career coach, it's essential to consider their availability and fees. Make sure the coach has availability that works with your schedule and that their fees fit within your budget. Some coaches may offer payment plans or sliding-scale fees, so don't be afraid to ask.
Remember, working with a career coach is an investment in yourself and your future. So, make sure you choose a coach that you feel comfortable with and that aligns with your needs and goals.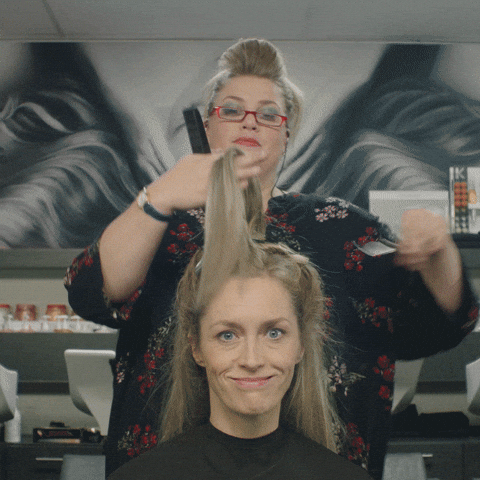 In conclusion, choosing a career coach can be a game-changer for your career. By following these five tips, you'll be well on your way to finding a coach who can help you achieve your goals. And who knows, maybe one day, you'll be the one giving the career advice and making a difference in someone else's life. In the meantime, remember to keep your sense of humor intact!